The Ariza Pure Grenada Open Water Invitational was held on Saturday September 21st, 2019 on the world famous Grand Anse beach with over one hundred and thirty (130) swimmers. The participants included international, regional and local swimmers inclusive of ten (10) swimmers from our sister isle Carriacou.
Commenting on the event, The CEO of Ariza, Mrs. Lucia Livingston-Andall, noted how pleased she was that ARIZA was afforded the opportunity for title sponsorship. She reiterated the Credit Union's commitment to the all-round development of its members; not just financially but physically, socially and economically.
ARIZA'S sponsorship of this inaugural event was a continuation of a relationship with swimming which began with its sponsorship of the annual GASA cross harbor swimming competition. She saw this relationship continuing as this inaugural event blossoms regionally and internationally.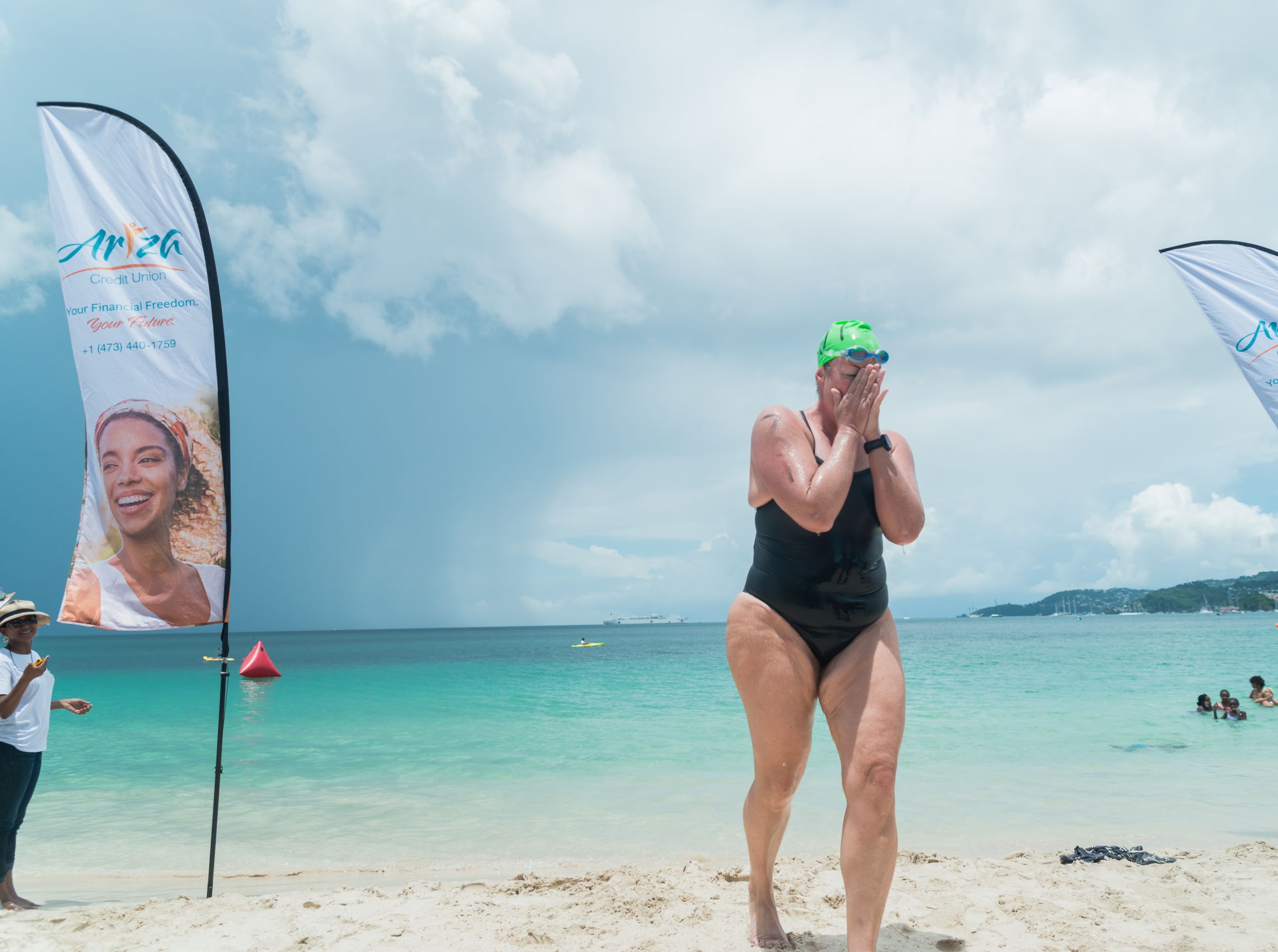 ARIZA views swimming not just a great form of exercise, but a skill that can open many doorways and which creates disciplined, hardworking individuals with the attitudes necessary to achieve life goals.   She encouraged all credit union members; young and mature, to be disciplined with their finances and work towards their life and financial goals.
Persons in attendance were encouraged to plan early for life events and explore Ariza's suite of products to support every aspect of their life.
The Honourable Norland Cox – Minister for Youth, Sports, Culture and the Arts said "Thank you Ariza for investing in our youths. We congratulate GASA for the work they are doing for swimming in Grenada and think this event has enormous potential for growth. This event allows our local swimmers to utilize our beaches which are available to all, unlike a pool facility, to sharpen their skills and positions Grenada to host more open water competitions in the future".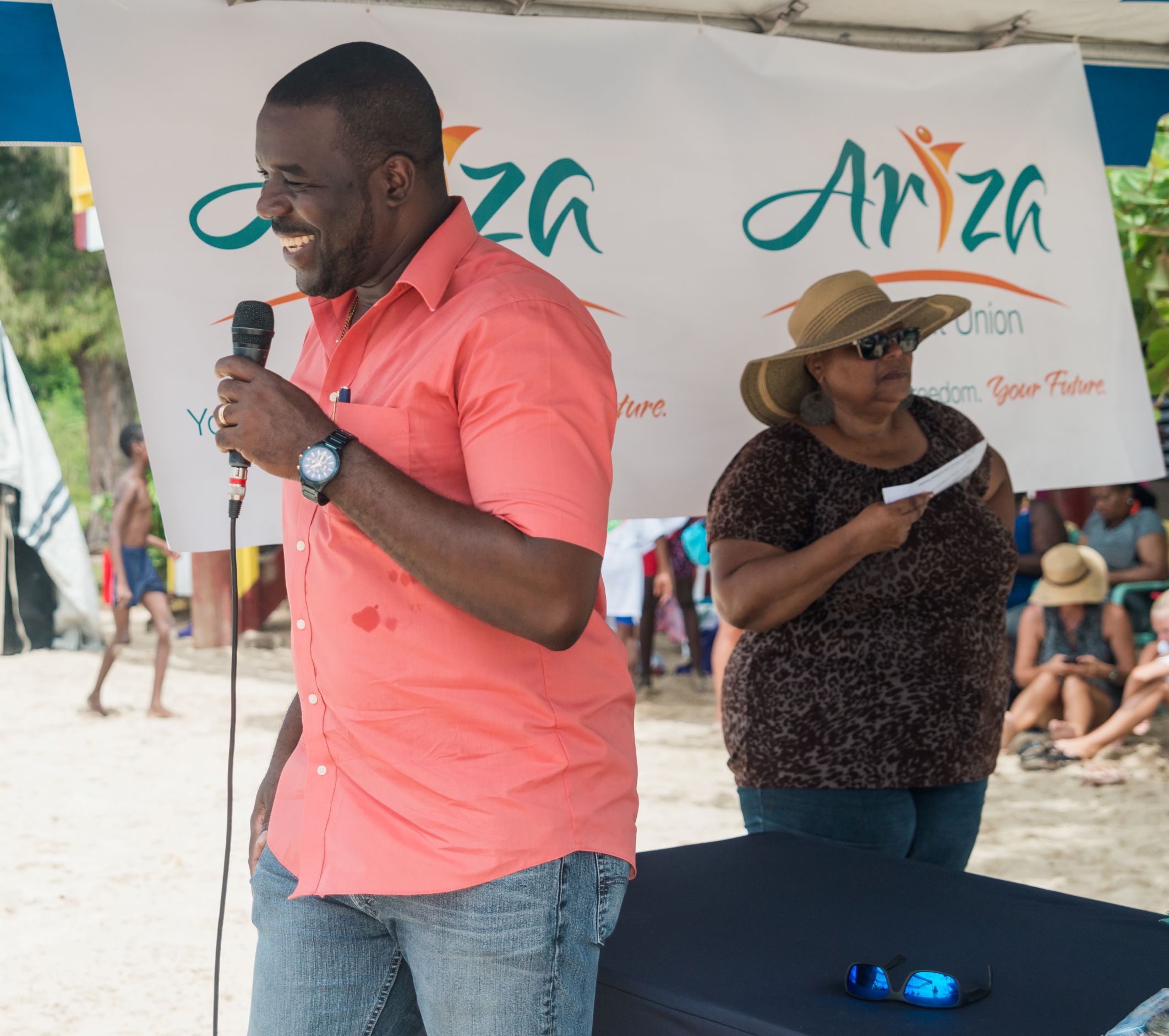 Mrs. Nikoyan Roberts – Manager Nautical Development at Grenada Tourism Authority (GTA), in her address, noted that approximately forty (40) visiting swimmers from around the world took part in the Ariza Pure Grenada Open Water Invitational.
Participants from various age groups competed in the 1K, 3K, 5K and 10K courses. Local swimmers were afforded the opportunity to submit their official time scores from the event to qualify for other upcoming competitions.
Swimmers were awarded in age group categories.  The top female and male local and visiting swimmers were also awarded for their performance in each course category.
Ariza Credit Union extends congratulations and well wishes to GASA, participants, volunteers and other stakeholders in the Ariza Pure Grenada Open Water Invitational as they all contributed to the success of the inaugural event.
To view more images from the event, visit our Facebook and Instagram pages.